Why work at Fusion Hair Design?
Your career and your family are both important to us.
Meet your career goals, and strike a great work-life balance with us. Our goal is help your career soar, while making sure you never miss those all important life events.

Complete the form below to get started!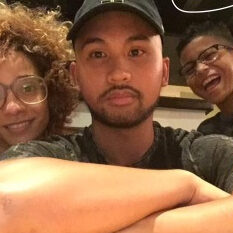 Benefits at Fusion Hair Design-
Associate Training
Vacation Benefits
Education Benefits
Mentoring & Coaching
Strategic Marketing
Retail Commission Bonus
Gauranteed hourly wage
"We Empower our associates to work hard and reach their full potential"
Fusion Hair Design is a Summit Salon, endorsed by Redken 5th Avenue. The owner and manager are also graduates of the Summit Business Center. Fusion has proudly developed a salon culture of honesty, integrity, trust and friendship. With the support of each other the possibilities of growth in our careers are endless…..
Send us Your information!
We are always accepting applications for Stylist and Associates.

Our Associate program is a paid internship program that takes a recent graduate through a comprehensive training program to ensure they have all skills needed to preform all services and grow their business.